Hantverkaregatan 17, S-21155 Malmö, Sweden
ph: +46(0)40.79583 and +46(0)730979583
Studio-SOS
(the Spirit Of Sweden) is a studio producing art and music in Malmö, Sweden. Members of the studio, all residents in Malmö are the artists:

Singer and Artist
contact and booking: 0730979583

Artist
Studio-SOS ambassador in Copenhagen, Alba Enström
Music cd - SOS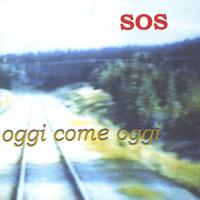 http://www.cdbaby.com/cd/sossweden
Malin Carlberg sjunger New York, New York Med Malmö symfoniorkester
1 september 2012.
Malin Carlberg sings Olle Adolphson "Det gåtfulla folket"
Amazing grease by Stefan Pöntinen piano, Malin Carlberg vocal and sax, Sten-Ove Persson harp and Peter Dacke guitar.
SOS in White house N.Y.C 2002
SOS in Berlin 2002
Lilla Idas sommarvisa. Malin Carlberg
Improvisation in SOS musicstudio 2007
SOS in Amsterdam 2004
SOS friend Mats Eklund
Malin Carlberg Sten-Ove Persson Studio-SOS
Painting: Sten-Ove Persson
Studio-SOS: Är en kulturbaserad studio med huvudsäte i Malmö.
(Hantverkaregatan 17, 2111 Malmö, Sweden.
Tel: 040-79583 och/eller 0730979583).
Vår huvudsakliga uppgift är att producera och sprida konst och musik.
Studion producerar även Events och Workshops.
Studion har samarbetat med en rad välrenommerade artister, institutioner och företag såsom Malmö stad, Sj, konsthallar, teatrar, museer, slott, Svenska kyrkan, Hotell och restauranger m.fl.
Studion samarbetar även med internationella artister inom projektet
Work in progress
Times running: Sten-Ove Persson
Mixed media: Sten-Ove Persson
++